Document Management Solutions
An integrated document management system provides intuitive structure to your files. With a streamlined process, filing, storing, retrieving and securing your documents is easy. Our high-quality document scanning services ensure flexible and adaptable file formats.
Combined with our document imaging solutions' key index fields, your digital files are organized and easy to retrieve. The search and query feature retrieves a specific document or group of files based on the indexing fields. Indigital's document management solutions also enhance file security. By restricting user access, you safeguard sensitive information while ensuring optimum workforce productivity.
Improve the Way You Do Business
Implementing an electronic document management system maintains or enhances your competitive edge, improves productivity and enhances file integrity. It is also good for the environment, eliminating the need for large volumes of paper, folders, photocopies and toner. Other reasons to choose a document management solution include: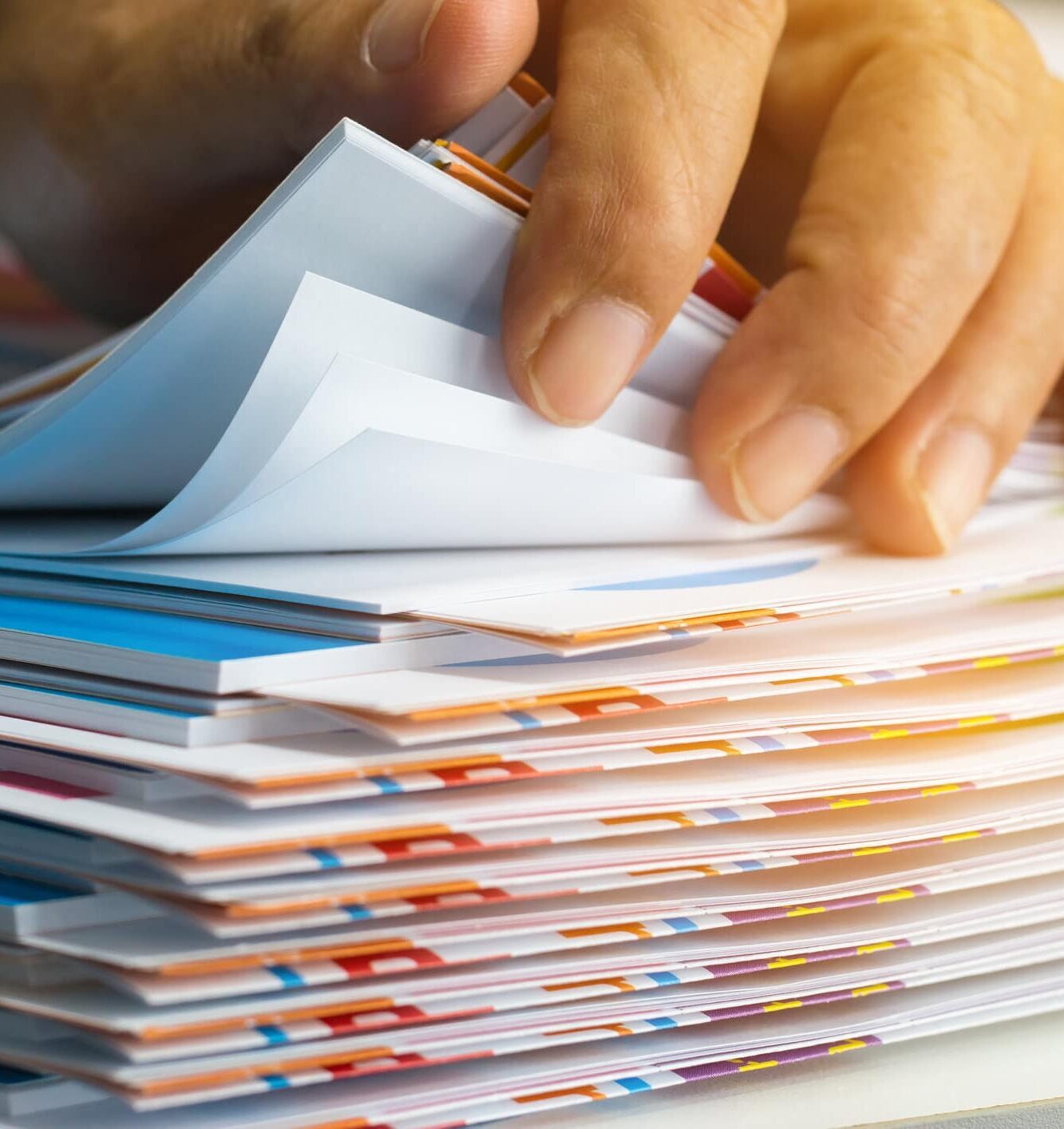 Where Do We Start
A successful document management solution starts with a few simple questions. Are your files active or inactive? Who needs access to the files, and do you need to restrict access  to specific documents? These basic questions impact how your files will be prepared, scanned and indexed to achieve your goals.
Document Imaging Solutions
Indigital uses standardized TIFF, PDF and JPEG formats for uploading into several popular document imaging systems. Our format selection meets industry standards for long-term retrieval, storage and file preservation. Your file formats are non-proprietary and have long-term compatibility with various interfaces.
Importing Data into the Document Management System
We can import your scanned documents and indexing data into a variety of document and content management systems, including SharePoint, OnBase, Laserfiche, and others.